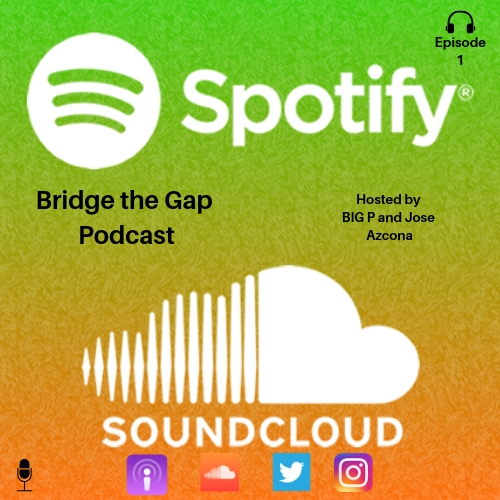 On the first episode of the Bridge the Gap Podcast, co-hosts Jose and Big P introduce themselves and get comfortable through this medium as they start this podcast. Jose's brother Miguel joins in as the following topics are discussed: an overview of their week (02:00), Spotify's aggressive shift into Podcasts (06:38), 21 Savage (20:38), Soundcloud's stake in the streaming market (42:06), Hitman Fuego's MZONE project (00:59:59), and their grammy predictions (01:06:09).  
Subscribe to the podcast on the platform of your preference and follow the Podcast on Twitter and Instagram.
Bridge the Gap Podcast is a podcast based in South Florida covering current events in pop culture, music, urban culture, fashion, business, technology, the local scene and much more.